In 2023, the theme Retail is back was the common thread running through the show and its workshops.
Below is the programme of workshops led by industry experts who will be discussing the challenges facing retail spaces and commercial property, as well as trends and innovations in the sector.
The workshops enable participants to find practical solutions to their problems, through feedback and presentations of solutions, and also to exchange ideas.

Tuesday 19 September
10.00 - 10.30: Leroy Merlin Keynote - Together, we can create sustainable real estate !
Energy efficiency, frugality, power consumption management, decarbonisation of energy supply, renewable energies, and let's not forget natural site regeneration and the water cycle : all of these subjects are crucial components of the energy and ecological transition! Real estate sustainable future depends on fundamental changes, both in terms of physical and operational. Come explore the tangible actions, measures, and lessons learned from Leroy Merlin's real estate transformation
Arnaud Berchon, Technical and Operations Director, Development Department - Leroy Merlin France

11.30 - 12.15: Rethinking last kilometre urban logistics
Moderated by: Philippe Mandonnet, Founder of ELGAM Conseil and Capall
Gabrielle MILLAN, CEO of Using City and founding partner of Bright House
Grégory CHEKROUN, Logistics, Transport and Flow Director, Fnac Darty Group
Anthony CATILLON, Director of Log'issimo at La Poste
12:30 - 13:00 : Workshop Accenta - How can retail buildings decarbonization be secured simply and affordably? Case studies.
The energy transition of commercial buildings is not progressing at the right pace, due to a lack of truly mass-market solutions. Now is the time to enter the era of concrete actions that generate tangible results. At this conference, Accenta will present how its technological and service innovations can guarantee up to 80% reduction in thermal consumption at a competitive cost with fossil fuels, without requiring financing from the property owner.
Yann Usseglio - Marketing Director Accenta
14.30 - 15.00: How to find the best retail location?
Moderated by: Simon BOUTIGNY, Editor-in-Chief at La Correspondance de l'Enseigne
David COHEN, Partner, AK CONSULTING
Myriam TRABELSI, President Delegate for the CMCV (City Centre Managers' Club)
Patrick PRUVOT, CEO, Passage du Désir
15.15 - 15.45: DNVB: retailers like the others?
Moderated by: Simon BOUTIGNY, Editor-in-Chief at La Correspondance de l'Enseigne
Bastien VALENSI, Co-founder, Cabaïa

Michael WEISZ, Co-Founder de Shapeheart

Charles SENAUX Co-founder and Managing Director of By Charlot
16.00 - 16.30: Unibail-Rodamco-Westfield Workshop - Influence of physical places on emotions: a key asset for brands and advertisers ?
Hosted by Westfield Rise
Gaëlle Rozeron - Director, Westfield Rise Southern Europe

Natacha Yang - Head of Special Operations, Westfield Rise
16.45 - 17.30: Trade and metaverse: how to be prepared?
Moderated by: Alain BOUTIGNY, Editor-in-Chief, Commercial websites
Haikel DRINE, Entrepreneur and Consultant / CEO & Founder at Afrikanda Wednesday
Walid Sultan Midani, Founder - Bravvo.io
Wednesday 20th September
10.00 - 10.45: GET TO FRANCE! Establishing a retail presence in France for international and new digital players
Although France offers tremendous opportunities for international retailers wishing to expand there, there are many specific national features (commercial property, legal and tax procedures, etc.) that need to be incorporated into the development and location strategy. What are they? Do you need support? And how do you go about it?
Moderator: Chris IGWE, Managing Director - CEO, Chris Igwe International
Jacques FOURNIER, Senior Partner, Eluceo Consultants
Moez FARHAT, Member of the Communications and Marketing Commission at the Tunisian-French Chamber of Commerce and Industry (CCITF)
Gilles HITTINGER-ROUX, Partner, HB & associés

11h00 - 11h30 : Workshop Galimmo - How does collaboration with social and solidarity economy entrepreneurs shape the shopping center of tomorrow ?
What do we mean when we talk about "impactful collaboration"? How does collaboration/cooperation with social entrepreneurs contribute to advancing each of the organizations towards greater impact? How can impactful collaborations help address the consumers' expectations regarding better consumption? What are the major challenges that shopping malls face today, and how could future collaborations address them?

Moderator: Clémence Picard, Impact Cooperation Project Manager - Makesense
Marine Ricard, Communications and CSR Director - Galimmo
Yann Spigolis, Founder of Biicou
11.45 - 12.30 : The place of Leisure in retail development and city
Moderator: Fabrice DEYGAS, Altiplano
Charlotte Mouton, Development Director, Otium leisure
Stéphane Fontaine, Founder and CEO, Speedpark/Experimental Park/Follow
14h00 - 14h45 : Montpellier is back, your best addresses for investing in the south of France
Montpellier will be presenting its ambitions for the retail sector: a new-found attractiveness, an assertive retail dynamic, made in Occitania at the heart of the metropolis.

Michaël DELAFOSSE, Mayor of Montpellier, Chairman of Montpellier Méditerranée Métropole
Alban ZANCHIELLO, Deputy Mayor of Montpellier, responsible for commercial affairs
André DELJARRY, Chairman, CCI Hérault
Alexandre TEISSIER, Chairman, HIBRID
François DIEULESAINT, Director, Côté Maison
Julien TUFFERY, Managing Director Atelier, TUFFERY
Jérôme TICHIT, Editor-in-Chief, BFM BUSINESS

15h00 - 15h30: Workshop Orange Business - What data to increase the attractiveness and profitability of your commercial sites?
It is essential to understand and properly qualify the number of visitors is one of the first steps to increase the attractiveness and profitability of your commercial sites. Orange Business though the solution Flux Vision provides reliable and up-to-date data on visitor numbers, origins and socio-demographic profiles. Find the best location, study the evolution of your catchment area and better target your marketing actions!
Presenter: Mélissa Clabaut, Flux Vision Product Manager, Orange Business
>> Discover the programme of conferences, led by industry experts who will be discussing the challenges facing retail space and commercial property, as well as trends and innovations in the sector.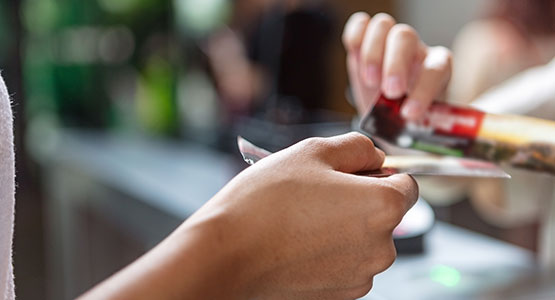 Your free entrance badge
You want to come to the Siec 2024 event?
You will be able to ordre your badge from January 2024!