Made up of industry experts, the Siec editorial committee defines the themes of the conferences and proposes rich and inspiring content that responds to the challenges faced by professionals in the market.
The Siec sets up an editorial committee for the September 2023 edition
For this new edition, which will take place on 19 and 20 September at Porte de Versailles, the Siec is reinventing itself with the help of an editorial committee, whose mission is to define the show's theme and work on a programme of conferences, in order to offer professionals rich and inspiring content for rethinking and implementing responsible and appropriate commercial urban planning that is modern and ever more human.
IN A FEW WORDS
"
This year's Siec is set to be a dynamic and inspiring event, underpinned by a revival of physical retailing. We'll be there to support all those involved in retail space through new formats and content
"
Juana MORENO
Event Director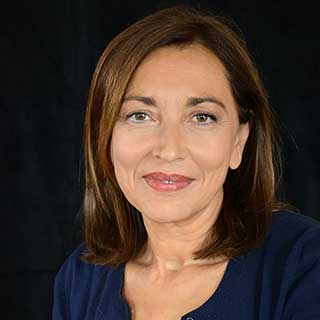 The editorial committee unveiled
Made up of experts from the sector, the members of the editorial committee define the themes of the plenary sessions, in order to respond as closely as possible to the fundamental questions being asked by market professionals.

Eight members with different backgrounds but driven by the same desire to pass on information and work together, alongside Juana MORENO:
Christophe NOËL, General Delegate, Fédération des Acteurs du Commerce et des territoires
Chris IGWE, Founder of Chris Igwe Conseil
Frank ROSENTHAL, Retail Marketing Expert
Myriam TRABELSI, Regional Delegate IDF Club des Managers du Centre-Ville (CMCV)
Nathalie CERDAN, Director of Development and Heritage McDonald's France
Noémie PÉLÉKINE, Co-founder of Bionoble
Philippe MANDONNET, Founder of ELGAM Conseil
Robert MARTIN, President, Club des Managers du Centre-Ville (CMCV)