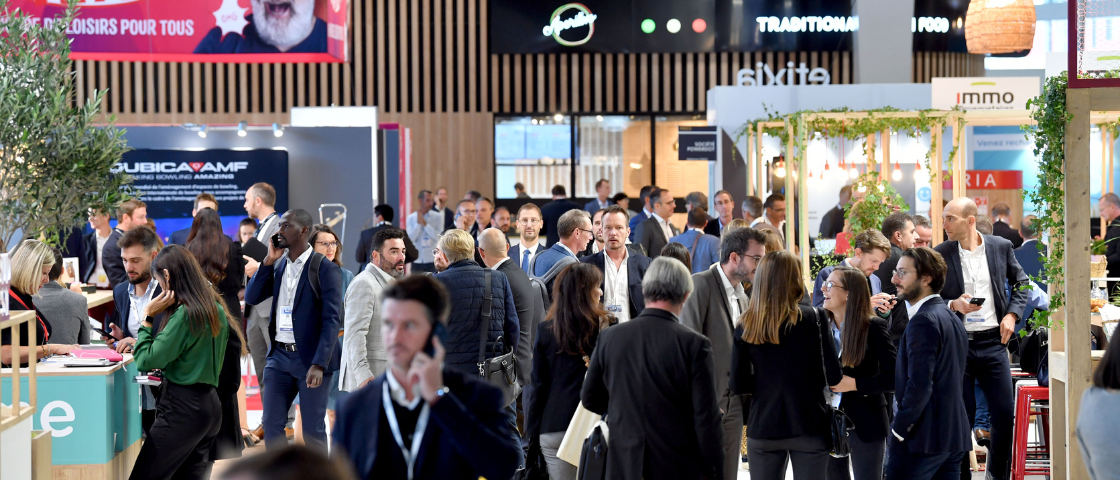 Key omnichannel retail events
Paris Retail Week and the SIEC are two benchmark retail events that form the essential meeting place for omnichannel commerce. They bring together the key players in omnichannel commerce and the entire retail value chain.
A real business booster, the two trade shows help exhibitors and visitors to turn their plans into reality, as well as deciphering trends.
Above and beyond this, the shows showcase the innovations that are profoundly transforming the relationship with all types of retail.
A theme at the heart of today's challenges
After announcing that it had set up an editorial committee made up of industry experts (find out more about the SIEC editorial committee here), the committee defined the theme of the show and the conference programme.
On 19 and 20 September, the SIEC will be offering rich, inspiring content for rethinking and implementing a modernised, omnichannel retail sector that creates economic, social and urban value.
While e-commerce exploded during the pandemic, French consumers returned to shops en masse after the health crisis, and visits to retail sites continue to rise, testifying to the unifying power of commerce.
The sales figures of most retailers have now exceeded those of 2019, new concepts are flourishing and property transactions are plentiful!
This year, the SIEC and its programme of conferences will be demonstrating the diversity and dynamism of omnichannel retailing, which is now a matter of course for all those involved, offering a multi-faceted and inclusive phygital customer experience that meets the new expectations - particularly experiential expectations - of consumers. The revival of the sector is seeing the emergence of retail spaces with much more diverse functions, better integrated into their social and urban environment.

"This next edition of the SIEC, on the theme of the renewal of commerce, is being modernised and injects a breath of fresh air into this not-to-be-missed annual event, in order to better understand this fast-changing ecosystem and the new challenges it faces. The show's theme is at the heart of current events, particularly following the post-Covid era, which will enable players in the sector to better build, crystallise and anchor their strategies for tomorrow," explains Juana Moreno, SIEC Show Director.
"At a time when the retail sector is facing a triple challenge in terms of the environment, territorial development and changes in behaviour, this edition of the SIEC is an opportunity to present an optimistic and modern vision of retail and to highlight the changes that the sector is undergoing," explains Christophe Noël, General Delegate of FACT (Fédération des Acteurs du Commerce dans les Territoires).